A duck hunters dream. Make sure you have a grip on The Best There Is next hunting season when you wade into the marsh with a Browning Maxus II. The Maxus II is powered by the Power Drive Gas Sytem the fastest, most reliable gas system on the market. In addition to proven performance, the Maxus II offers a shotgunner superior shooting comfort, a great trigger, intuitive handling and striking appearance.
From the day the Maxus was released, it promised to be the most reliable autoloader available — to say that it has lived up to that expectation is an understatement. The perfectly tuned Power Drive Gas System was designed to improve reliability across the ammunition spectrum and reduce felt recoil. The Maxus also featured the proven Lightning Trigger with the fastest lock time of any autoloader in its class.
Comfortable ergonomics, trim dimensions, excellent balance that promoted a smooth swing and a host of innovative features all contributed to its status as the shotgun to have for the field, marsh and range. A SoftFlex cheek piece and  1-1/2″ thick Inflex Recoil Pad combine to further reduce felt recoil and ease the sting of magnum goose loads.
Overmolded rubber panels that improve grip in all conditions have been added to the stock and forearm. The stock and forearm have been redesigned to be more comfortable. To fit an even broader range of shooters, the stock is now able to be easily trimmed up to 3/4″. Perhaps the most noticeable change from the original is the addition of a screw-on magazine cap. This simple change was implemented after feedback from the Browning Pro Staff and public who wanted the ability to use a magazine extension for competition use.
Browning Maxus II Features 
SoftFlex™ Cheek Pad increases shooting comfort
Oversize bolt release and bolt handle
Composite stock can be trimmed and is shim adjustable for cast, drop and length of pull
Rubber overmolding on stock and forearm add grip in all conditions
Trigger guard is ramped for easier loading
Nickel Teflon™ Coating on the bolt, bolt slide, shell carrier, bolt release and bolt handle protect and add lubricity
Lightweight magazine tube reduces weight
Chrome chamber and bore increase durability and corrosion resistance
Fiber-optic front sight and ivory mid-bead
ABS hard case included
Three extended Invector-Plus choke tubes included (F, M, IC)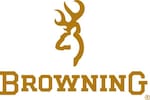 Delivery Information
| | |
| --- | --- |
| Must Ship to FFL Dealer | Yes |
| Shipping Weight | 14.259 Pounds |