HK MR762
Like its 5.56 mm counterpart, the MR762A1 is a direct descendent of the HK416/417 series, only in a semi-automatic rifle configuration developed for civilian users. Using the HK-proprietary operating system, the MR762A1 is gas operated and uses a piston and a solid operating "pusher"rod in place of the common gas tube normally employed in AR15/M16/M4-style weapons.
Pioneered by Heckler & Koch in the G36, HK416, and HK417; this method virtually eliminates malfunctions common to direct impingement gas systems since hot carbon fouling and waste gases do not enter the receiver area. The MR762A1 stays cleaner, reducing heat transfer to the bolt and bolt carrier, and drastically reducing wear and tear on other critical components. The service life of all parts is increased substantially.
The MR762A1 uses a barrel produced by Heckler & Koch's famous cold hammer forging process. This manufacturing process uses the highest quality steel, producing a barrel that ensures superior accuracy, even after firing thousands of rounds. The MR762A1 is produced at Heckler & Koch's American manufacturing facilities from both American and German-made components.
The MR762A1 uses many of the assemblies and accessories originally developed for the HK416/417 series including adjustable buttstocks, ergonomic pistol grips, mechanical sights, and the HK free-floating M-LOK rail system/handguard.
These MIL-STD-1913 "Picatinny" type rail systems/handguards allows all current accessories, sights, lights, and aimers used on M4/M16-type weapons to be fitted to the MR series. The HK rail systems can be removed without special tools by the user and ensures 100% return to zero when reinstalled.
Ambidextrous operating controls are standard on the MR762A1, including a convertible charging handle and an ambidextrous selector lever. The MR762A1 rifles are well-suited for a variety of applications including law enforcement tactical, police patrol, general sporting, and hunting.
HK MR762 Features
Two stage trigger
1 in 12 twist barrel
Optics ready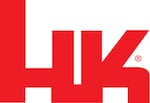 HK MR762 Delivery Information
| | |
| --- | --- |
| Must Ship to FFL Dealer | Yes |
| Shipping Weight | 17.140 Pounds – 18.030 Pounds |